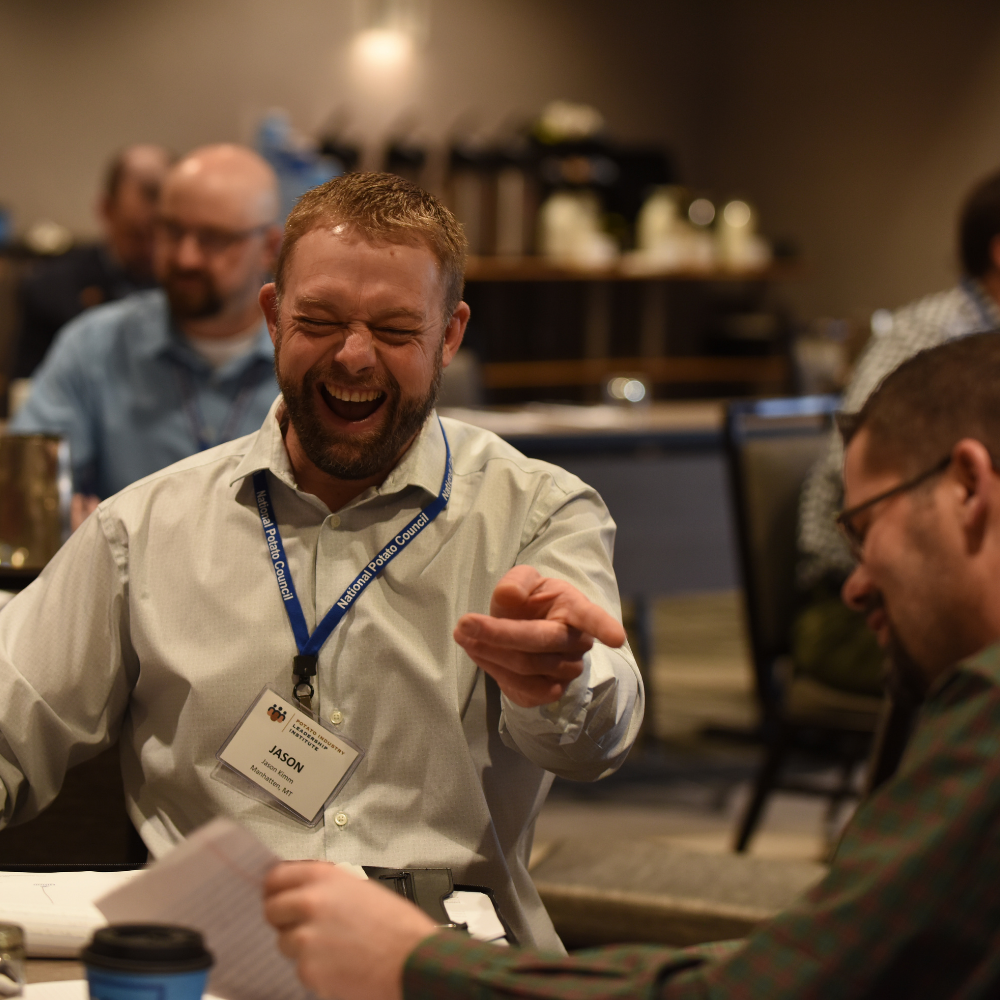 Reconnect at the Leadership Institute Alumni Summit
Join the Potato Leadership, Education, and Advancement Foundation (PLEAF) in Nashville for the first in-person Leadership Institute Alumni Summit!
The Alumni Summit will bring together Leadership Institute graduates of all years to network, refresh skills, and learn new techniques to better position themselves for success in the potato industry. All past graduates of the Leadership Institute are invited to participate in the one-day workshop that will be active, engaging, fast-paced, high energy and packed with tips that can be put to use immediately.
What can I expect from the Alumni Summit?
Participants will engage in intentional conversations that will inspire reflection into their personal and professional communication styles, as well as team dynamics. Throughout the program, participants will develop new strategies and skills that will then be implemented into a strategic plan that they can use to elevate their operations after completing the program. 
Utilizing the Gallup Strengths lens of leadership, session topics include:
Communicating Your Skills/Brand
Cultivating and Maximizing Team Success
Walking the Walk/Putting Your Learning to Work
Saturday, June 18, 9:00 pm – 3:00 pm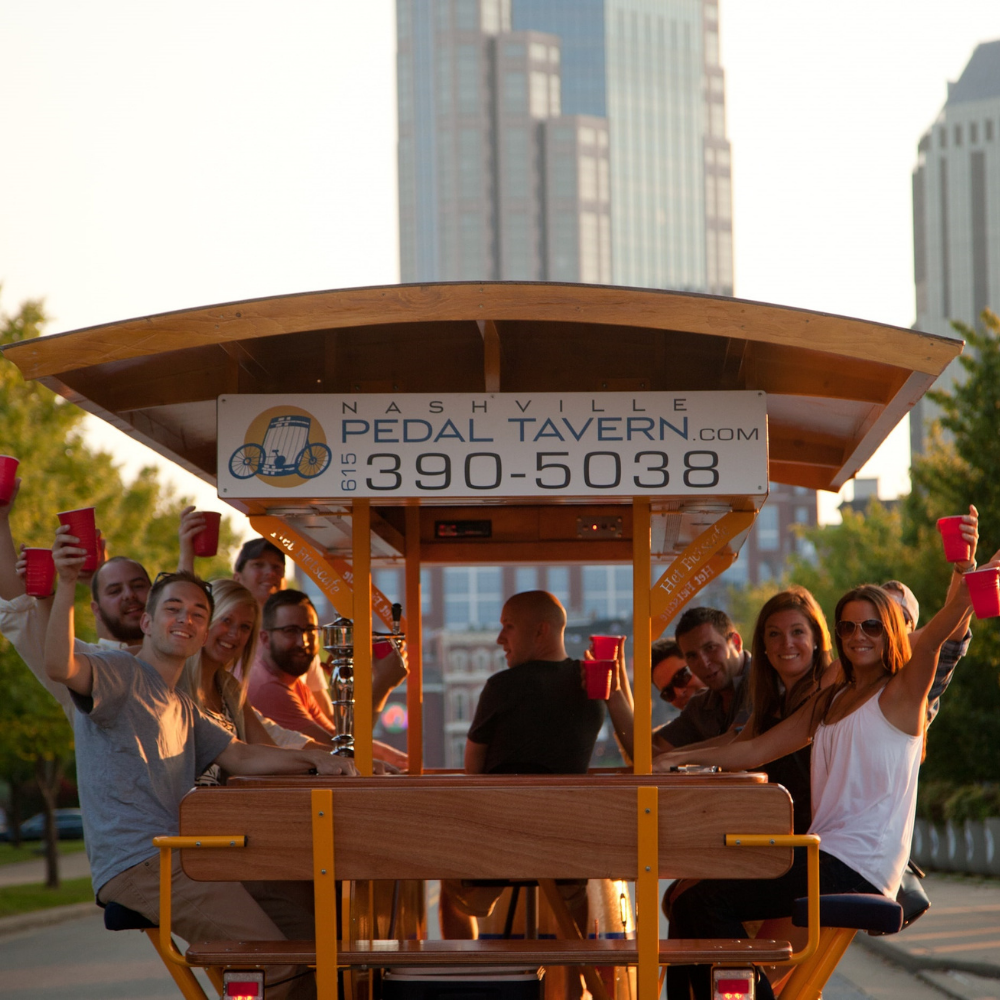 Potato LEAF Pedal Bar Party
Attending the 2022 Leadership Institute Alumni Summit and looking for a chance to explore downtown Nashville? Look no further!
Celebrate the conclusion of the first ever in-person Alumni Summit with fellow attendees for a Nashville pub-crawl like no other. Participants will board one of the famous Nashville Pedal Tavern bikes and ride along the historic Broadway strip before ending their ride in the heart of downtown Nashville.
Secure your ticket to connect in a way that will surely be memorable!
Saturday, June 18, 5:00 pm – 6:30 pm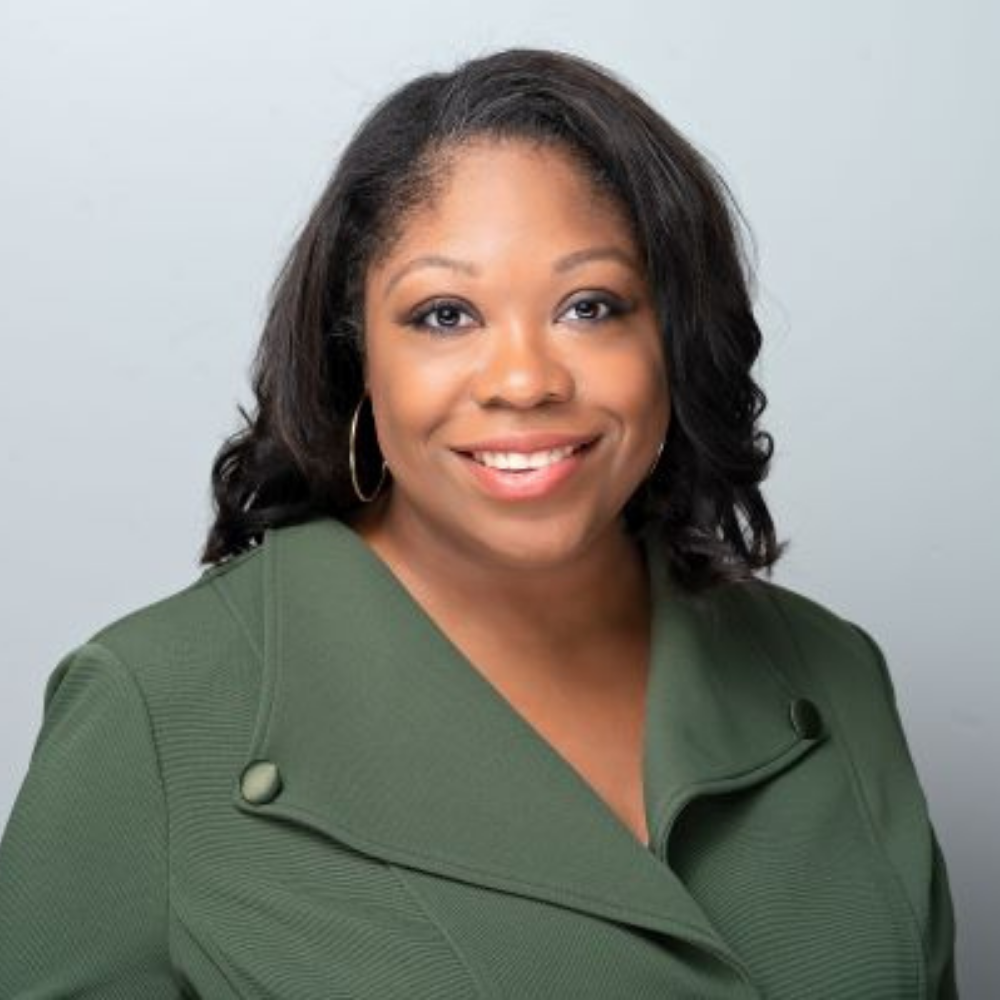 Introducing Ameerah Palacios!
As a Gallup-Certified Strengths Coach, Ameerah is skilled in helping you find the confidence to lead with your strengths and coaching you to your best!
Ameerah Palacios is an award-winning, strategic public relations practitioner and dynamic trainer helping organizations elevate their brand. With expertise in social media, marketing research and brand journalism, she is an enthusiastic strategist for digital communication and marketing campaigns.
She's a sought-after expert in change management, executive leadership facilitation, communication equity frameworks, engagement and content strategy, and multicultural communication. Ameerah earned a Master of Business Administration degree from The College of Saint Rose in Albany, NY, and a Bachelor of Arts degree in mass communication from the renowned School of Journalism and Broadcasting at Western Kentucky University as an Honors College alumnae.
Ameerah holds several awards for her work and was recognized by the National School Public Relations Association's "35 under 35" in 2018 for her communications and marketing leadership within public schools and a 2019 National Chamber Innovation Award for her Year of Tech Marketing Campaign for the city of Louisville.
Ameerah has been a Gallup Coach since April 2017.