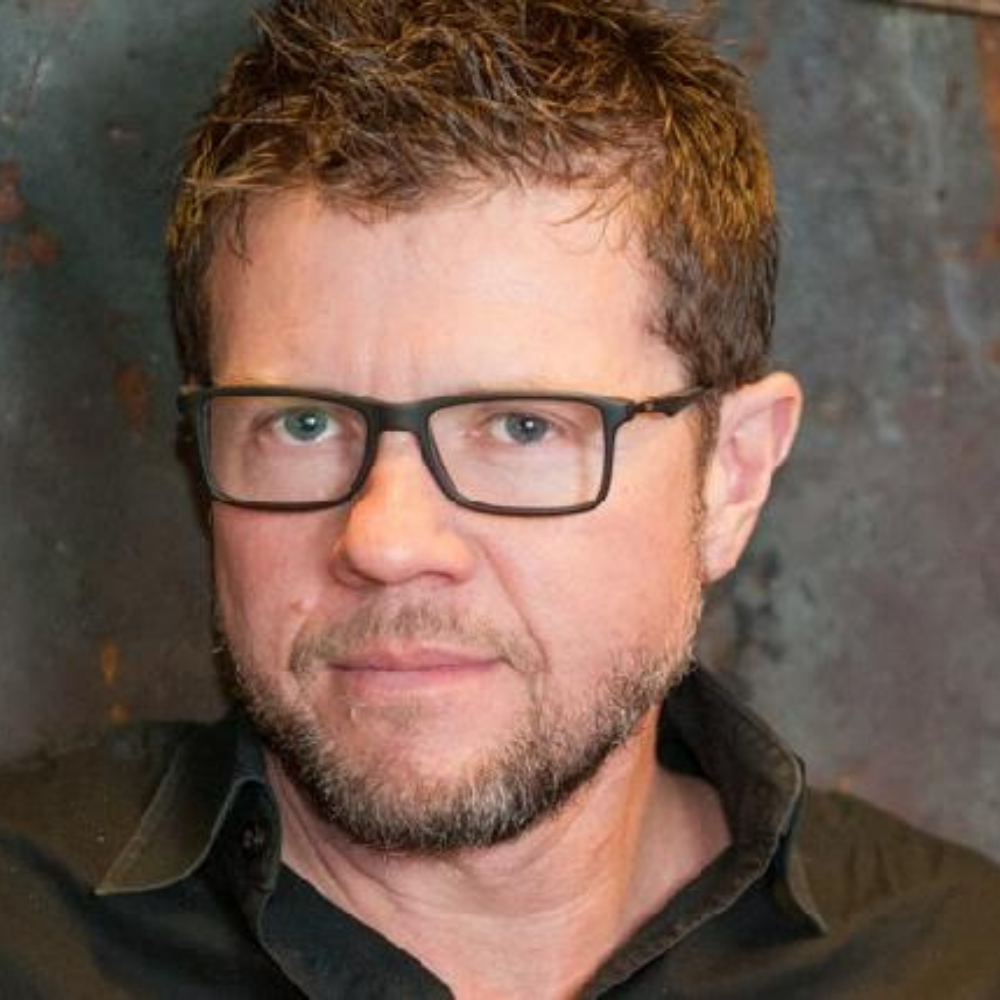 Lee Thomas Miller has charted 15 years' worth of chart singles with, to date, seven of them reaching #1. These songs have recorded radio plays in excess of 10 million spins.
Lee earned a Bachelor's degree in music theory/composition from Eastern Kentucky University. It was there that he studied classical violin, guitar, piano and voice. He was inducted into the EKU "Hall of Distinguished Alumni" in 2010.
Most recently he co-wrote the Brothers Osborne single "It Ain't My Fault," which reached the top 10 and earned the Brothers' a Grammy for their performance as well as the Brothers' current top 30 single "Shoot Me Straight."
Lee is a three-time Grammy Award nominee and has won other major industry awards including Song of the Year at the Country Music Association awards (in Nashville) and Academy of Country Music awards (in Las Vegas) as well as Music Row Magazine and Nashville Songwriters Association International annual awards. He has also won multiple "Songs I Wish I'd Written" awards as voted on and given by the Nashville Songwriters Association as well as 10 BMI awards.
Lee is a former President of the Nashville Songwriters Association International (NSAI). For the last 15 years he has spent time in Washington D.C. representing and lobbying for the rights of the American songwriter. He has testified before Intellectual Property committees in both houses of U.S. congress as well as sit down meetings with White House cabinet members and advisors from multiple administrations, Dept of Justice officials (including Assistant Attorney Generals), and countless bureaucrats from the U.S. Chamber of Congress to the Register of Copyright.
In 2015 Lee was presented with BMI's inaugural Champion Award for legislative efforts.
Lee has had success also as a record producer. He produced a pair of top 20 hits on recording artist Steve Holy including his 2006 #1 record "Brand New Girlfriend." Lee lives in Brentwood, Tennessee with his wife of 26 years, Jana, and their four kids.
Awards and Recognition:
2003 Music Row Magazine Breakthrough Songwriter of the Year
2003 Grammy Country Song of the Year nomination for "The Impossible" (Joe Nichols)
2008 NSAI Song of the Year award for "You're Gonna Miss This" (Trace Adkins)
2008 CMA Song of the Year nomination "You're Gonna Miss This"
2009 Double Grammy Country Song of the Year nominations for "You're Gonna Miss This" and "In Color" (Jamey Johnson)
2009 Double ACM nominee for Song of the Year: "You're Gonna Miss This" and "In Color"
2009 ACM Song of the Year award for "In Color"
2009 Music Row Magazine's Song of the Year for "In Color"
2018 ACM Nomination for Song of the Year for "Whiskey & You" (Chris Stapleton)
Songs written by Lee Thomas Miller
#1 Songs
"The Impossible" – Joe Nichols
"I Just Wanna Be Mad" – Terri Clark
"The World" – Brad Paisley
"You're Gonna Miss This" – Trace Adkins
"I'm Still A Guy" – Brad Paisley
"Southern Girl" – Tim McGraw
"Perfect Storm" – Brad Paisley
Top 10 Songs
"In Color" – Jamey Johnson
"Nothin' To Die For" – Tim McGraw
"Crushin' It" – Brad Paisley
"Jesus In Disguise" – Brandon Heath
"Just A Girl" – Brandon Heath
"It Ain't My Fault" – Brothers Osborne
"Thought About You" – Tim McGraw
"Whiskey & You" – Chris Stapleton
"Shoot Me Straight" – Brothers Osborne
Other cuts by: Thomas Rhett, Garth Brooks, George Strait, Jason Aldean, Tim McGraw, Scotty McCreery, Josh Turner, David Nail, Rascal Flatts, Dierks Bentley, John Michael Montgomery, Sammy Kershaw, Tracy Byrd, Tracy Lawrence, Randy Travis, Rhett Akins, Billy Currington, Craig Morgan, The Wreckers, Chris Young
Luncheon
Thursday, June 16
11:30am-1:15pm
Renaissance Nashville Hotel