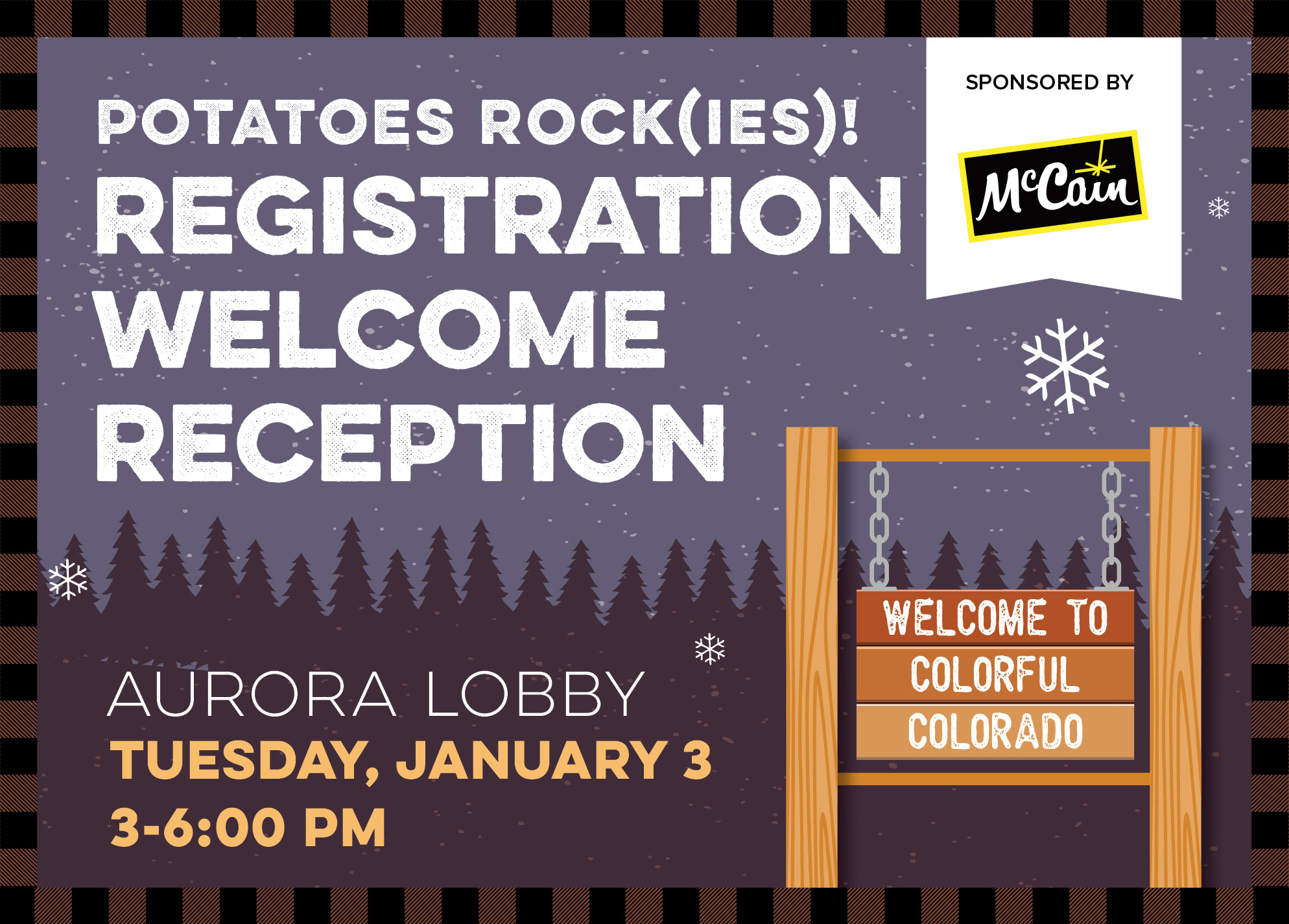 Potatoes Rock(ies)! Registration Welcome Reception
Tuesday, January 3
3:00 pm – 6:00 pm
Aurora Lobby
Sponsored by McCain Foods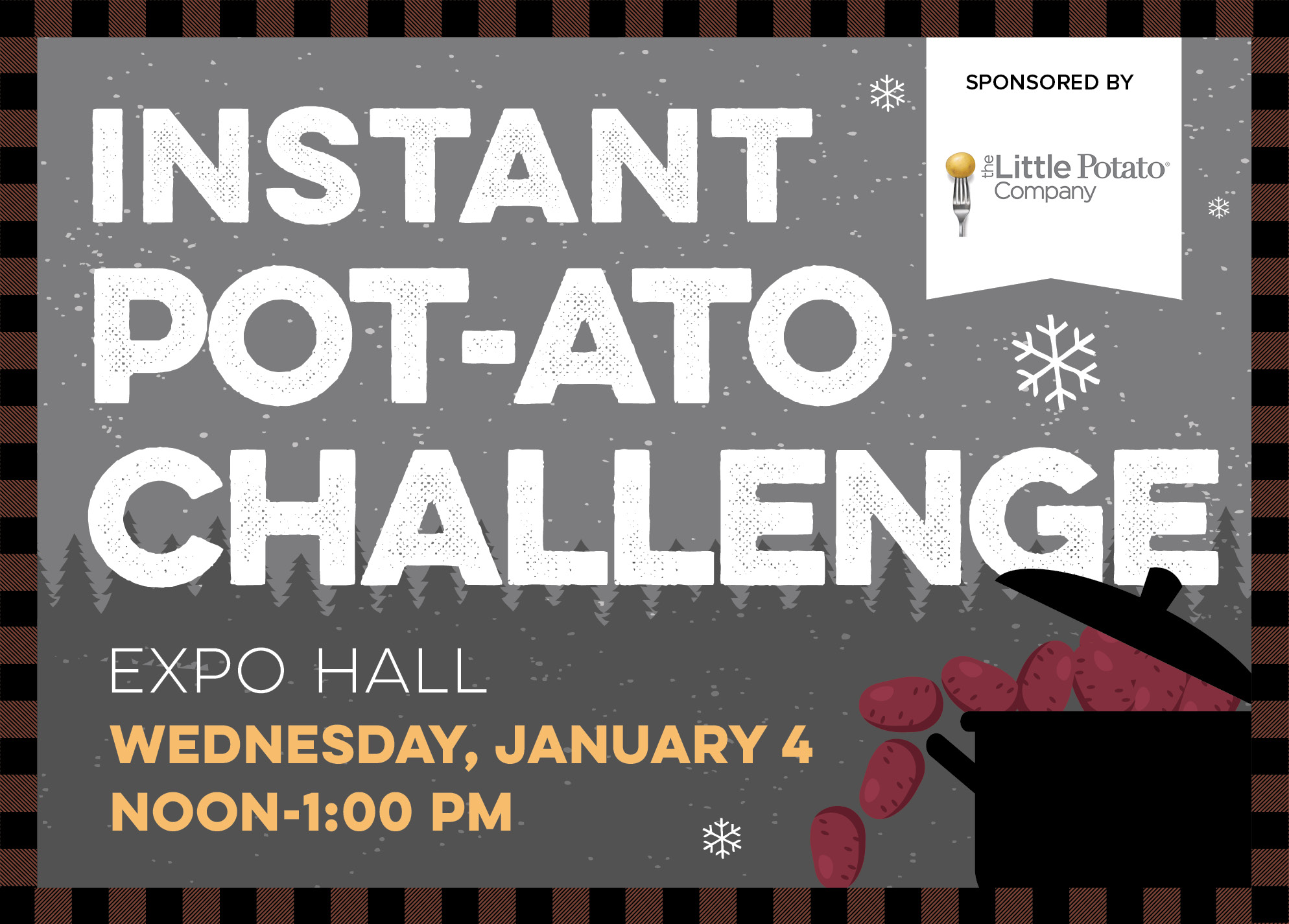 Instant Pot-ato Challenge
Featuring:
Simon Majumdar, world-renowned broadcaster, food writer, author, cook, Food Network judge and TV personality
RJ Harvey, RDN, CEC, Culinary Director, Potatoes USA
Wednesday, January 4
Noon – 1:00 pm
Aurora Hall
Sponsored by the Little Potato Company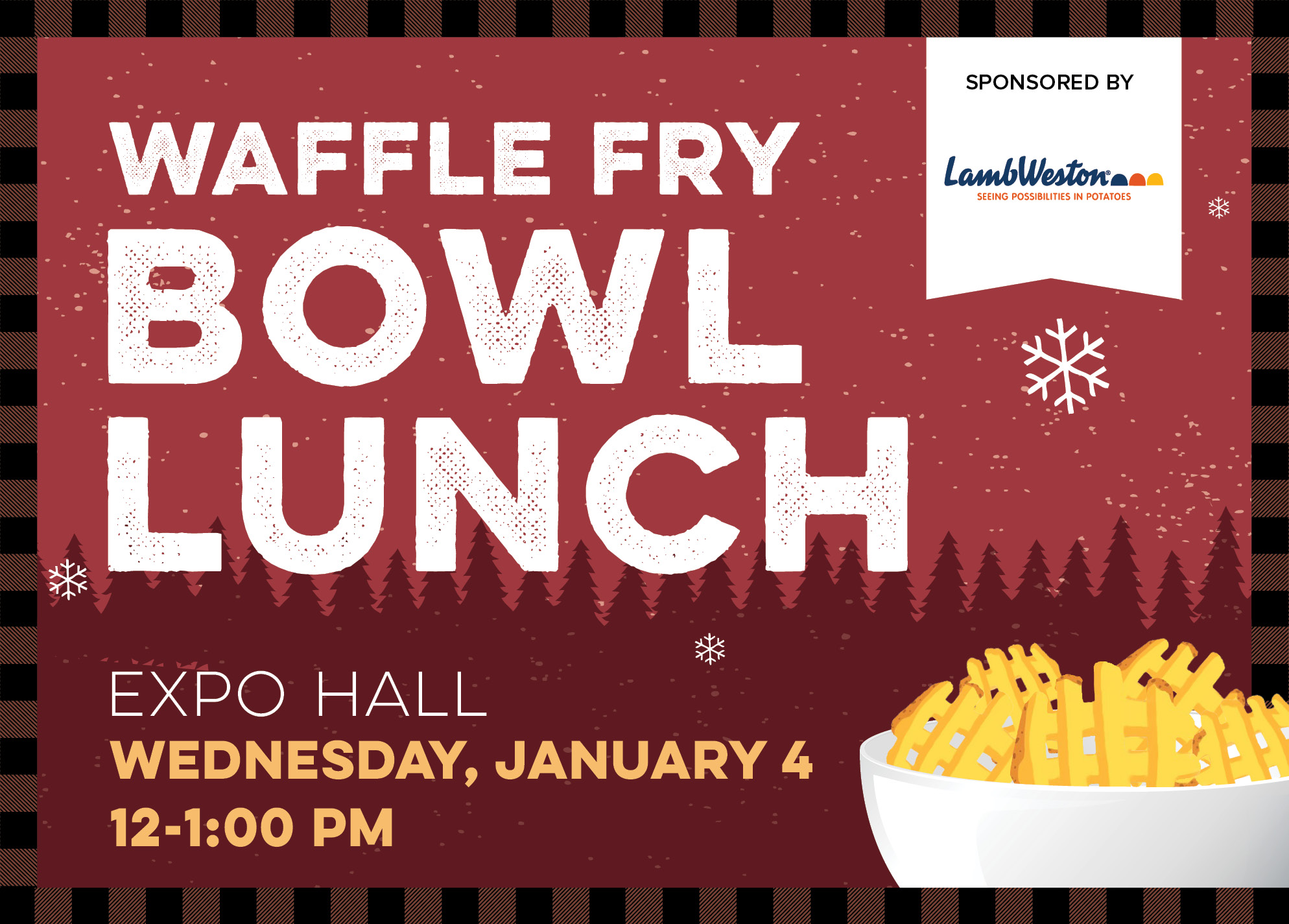 Waffle Fry Bowl Lunch
Wednesday, January 4
Noon – 1:00 pm
Aurora Hall
Sponsored by the Little Potato Company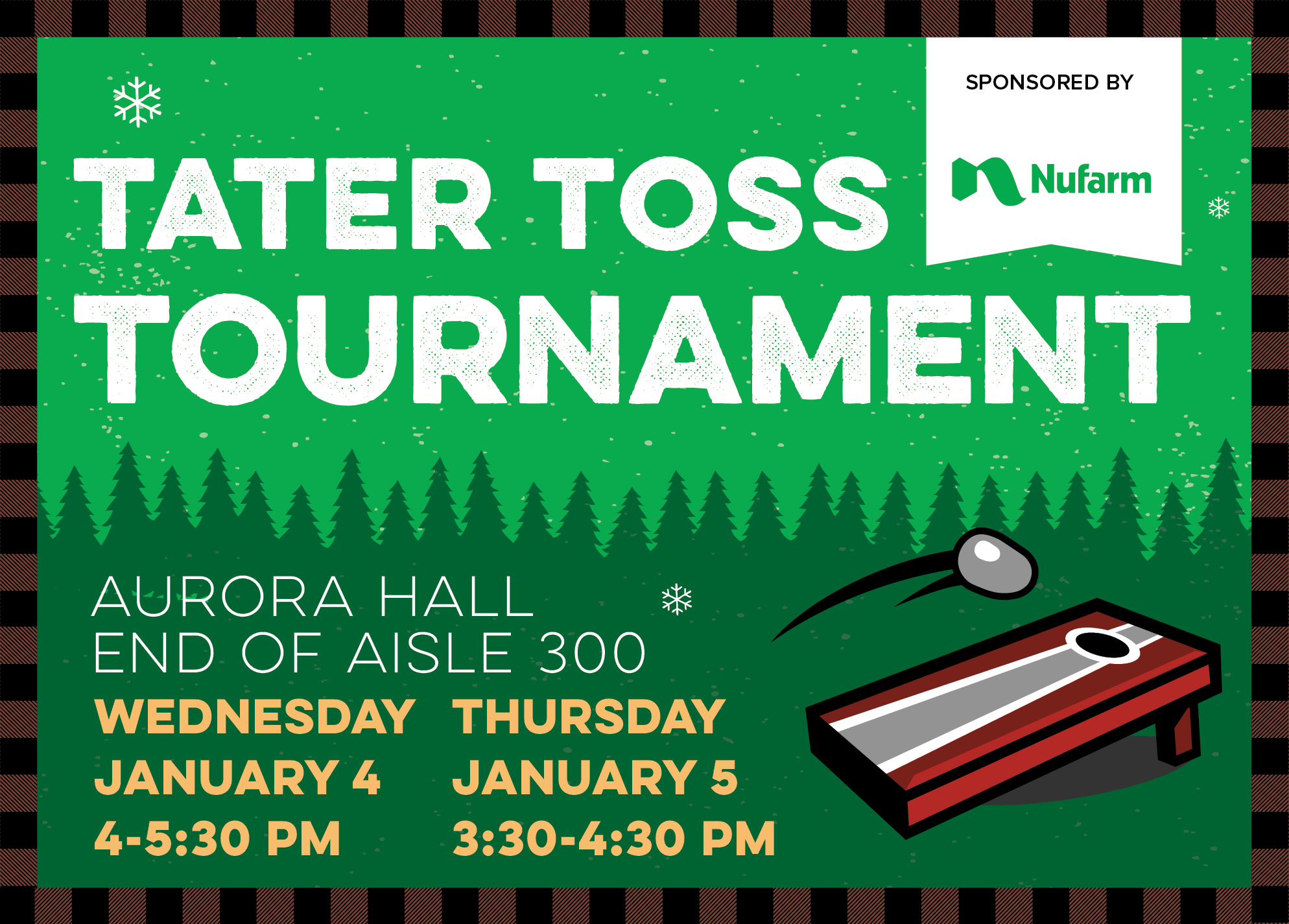 Tater Toss Tournament
Wednesday, January 4, 4:00 pm – 5:30 pm
Thursday, January 5, 3:30 pm – 4:30 pm
Aurora Hall, End of Aisle 300
Sponsored by Nufarm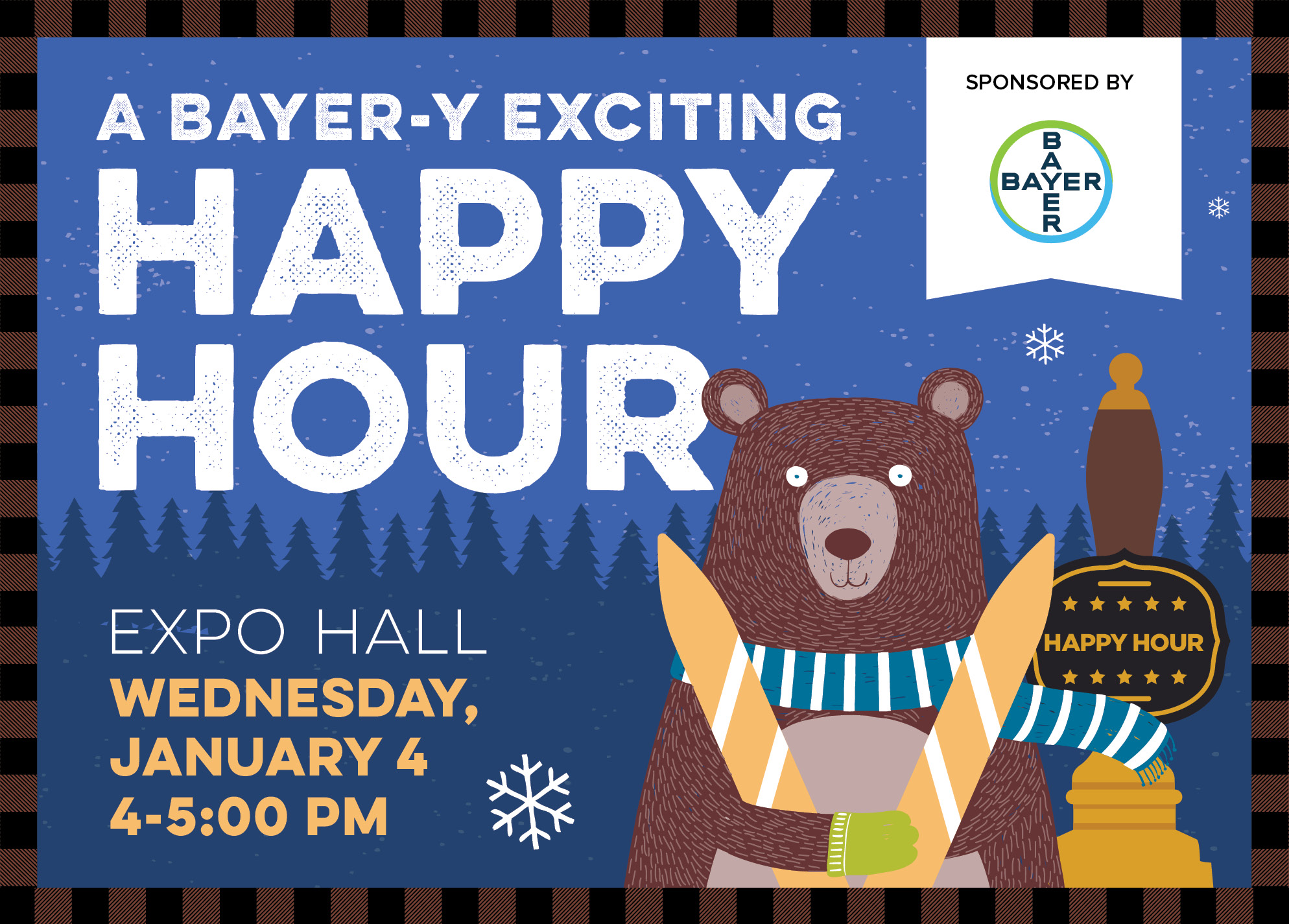 A Bayer-y Exciting Happy Hour
Wednesday, January 4
4:00 pm – 5:00 pm
Aurora Hall
Sponsored by Bayer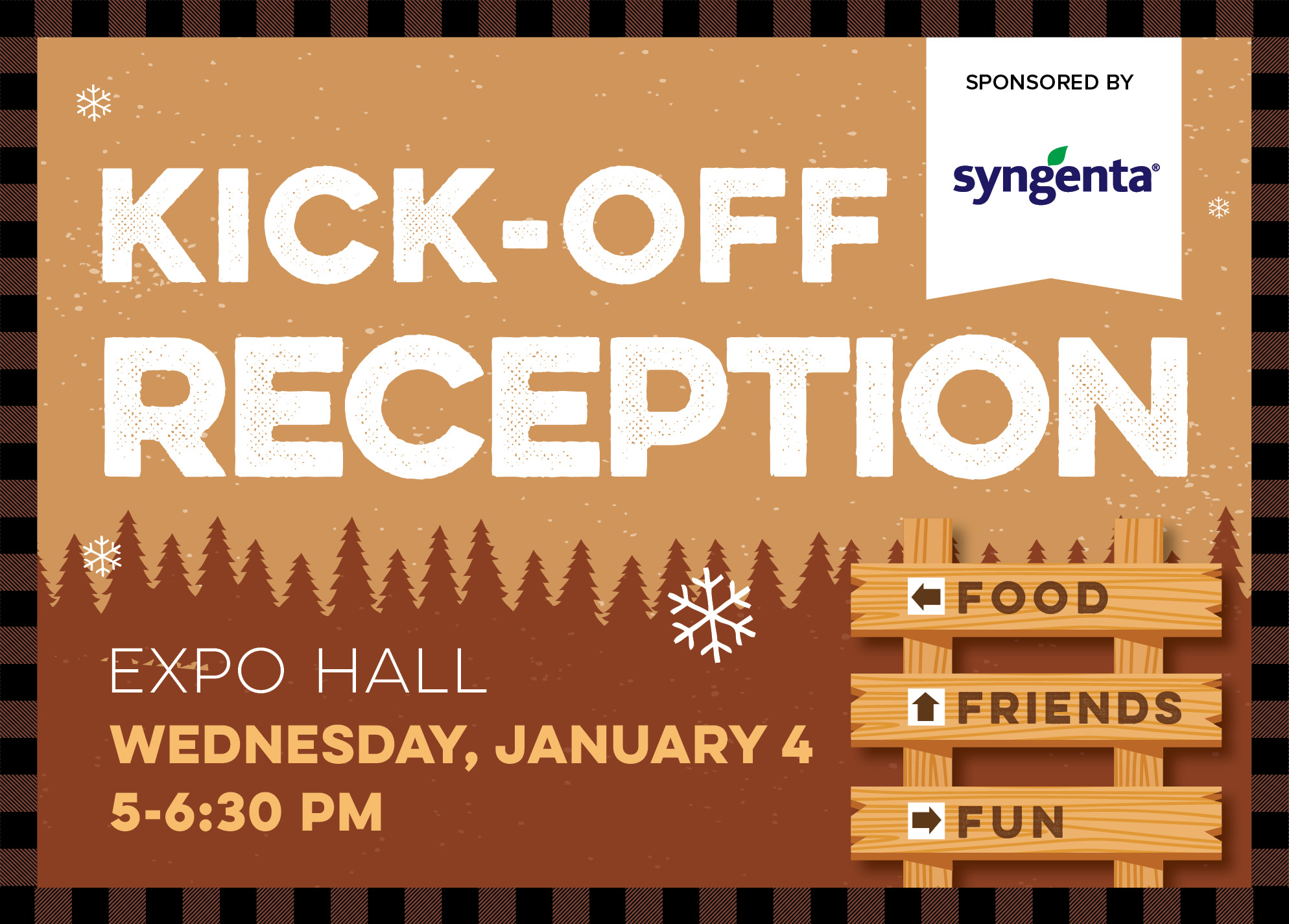 Kick-Off Reception, Featuring the Potato LEAF Auction
Wednesday, January 4
5:00 pm – 6:30 pm
Aurora Hall
Sponsored by Syngenta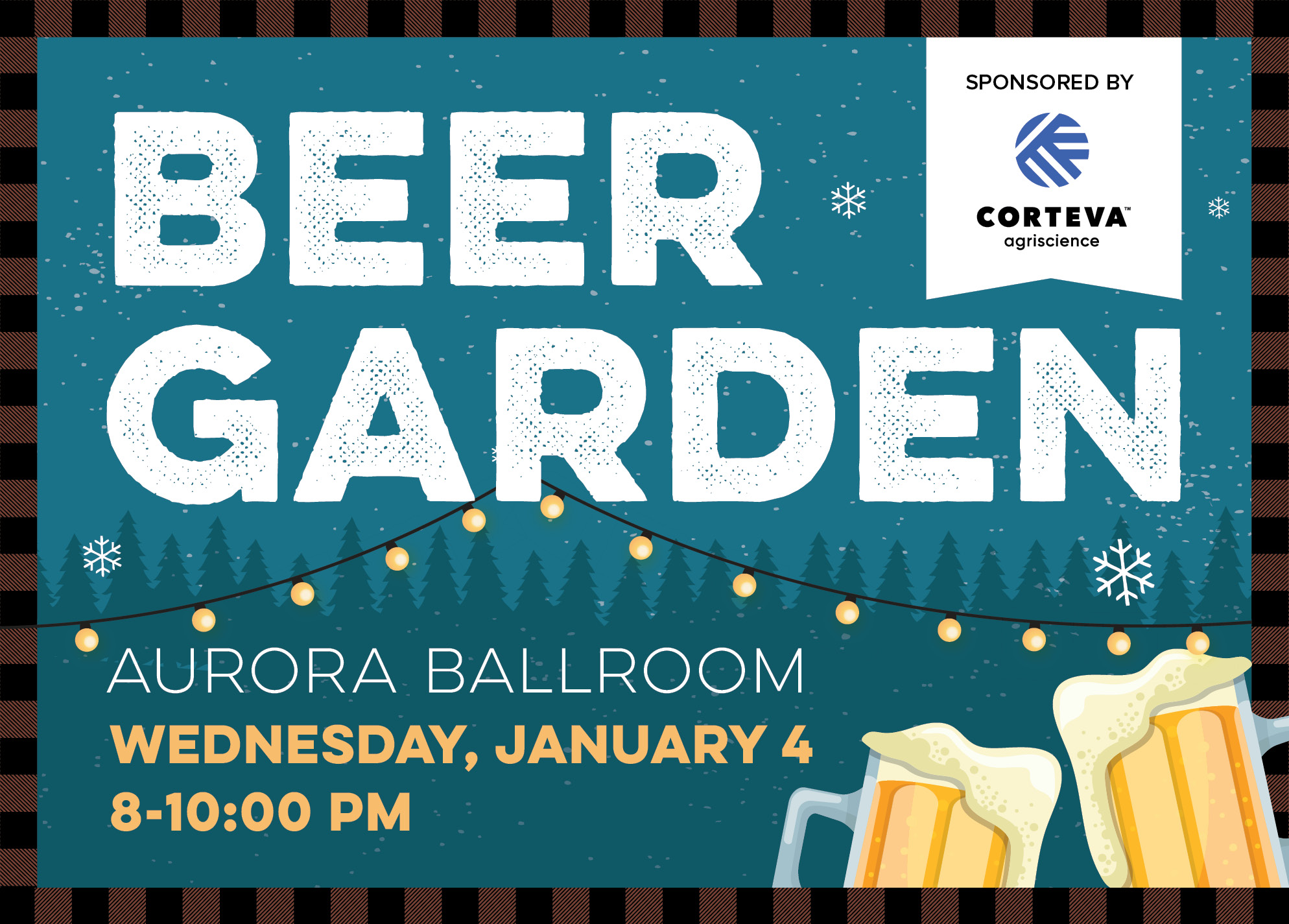 Beer Garden
Wednesday, January 4
8:00 pm – 10:00 pm
Aurora Ballroom
Sponsored by Corteva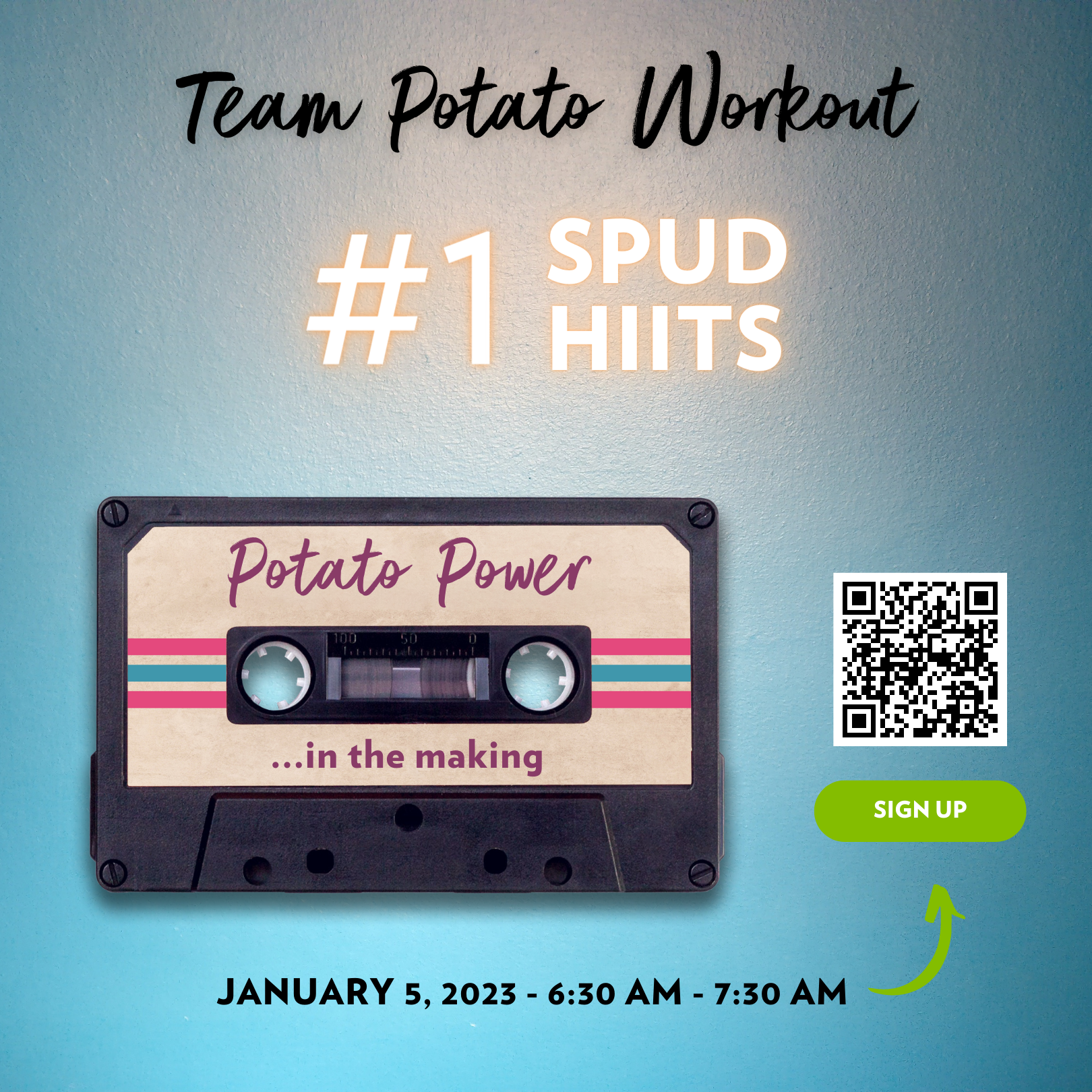 Team Potato Workout
Thursday, January 5
6:30 am – 7:30 am
Juniper C
Brought to you by Potatoes USA
This Spud's for You – Celebrity Chef Edition
Hosted by Ted Allen, Emmy Award-Winning Host, Chopped & Chopped Junior
Duff Goldman, Pastry Chef, Food Network Personality, and Cookbook Author, and
Jason Morse, CEC, Owner and Executive Chef, 5280 Culinary, National Spokesperson and Grilling Expert, Ace Hardware
vs.
Simon Majumdar, Author, Food and Travel writer, and Food Network Personality, and
RJ Harvey, RDN, CEC, Culinary Director, Potatoes USA
Thursday, January 5
Noon – 1:30 pm
Aurora Hall, Expo Stage
Sponsored by Potatoes USA
Colorado On Tap Happy Hour
Thursday, January 5
4:00 pm – 5:00 pm
Aurora Hall
Sponsored by UPL-DECCO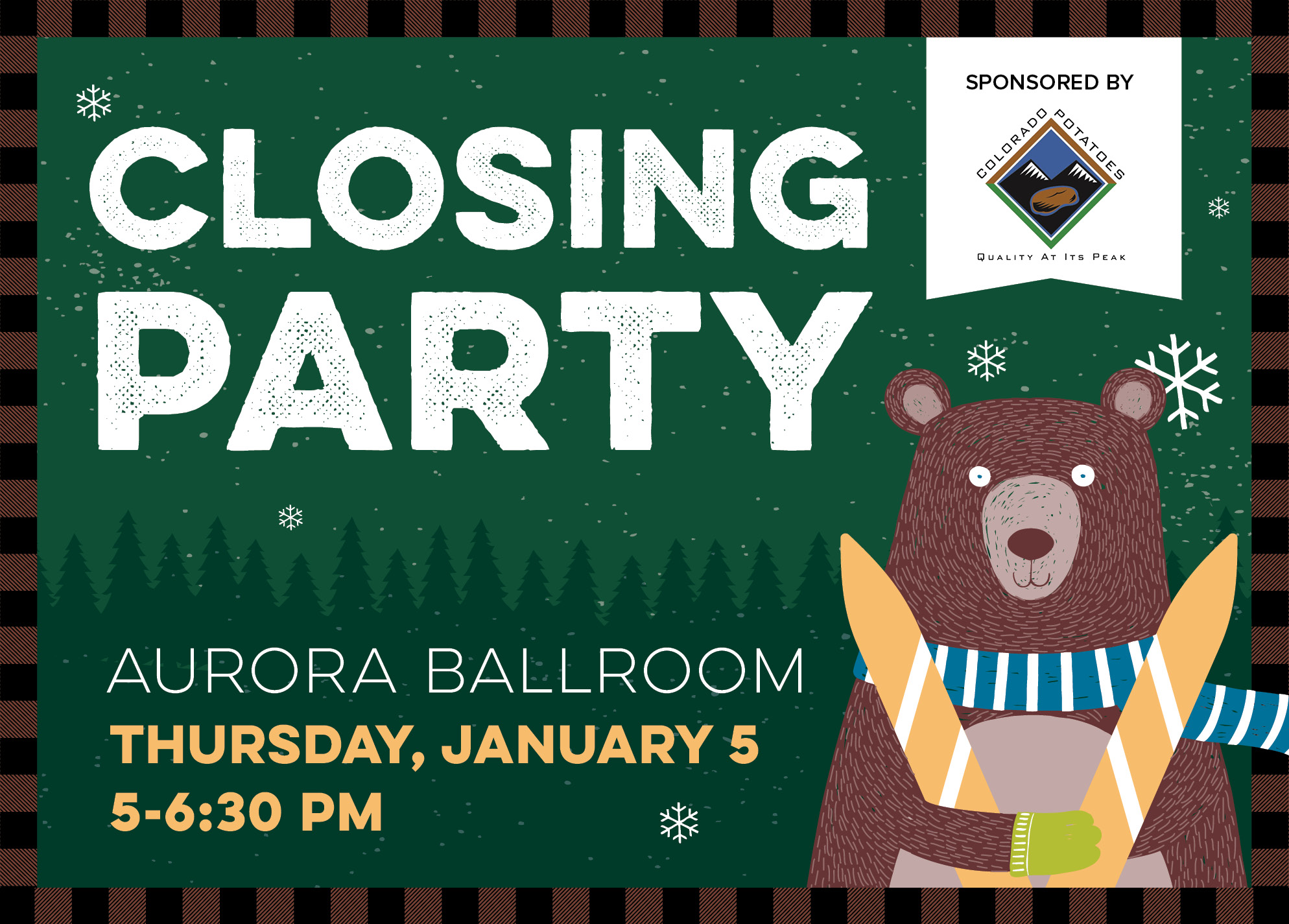 Closing Party
Thursday, January 5
5:00 pm – 6:30 pm
Aurora Ballroom
Sponsored by Colorado Potatoes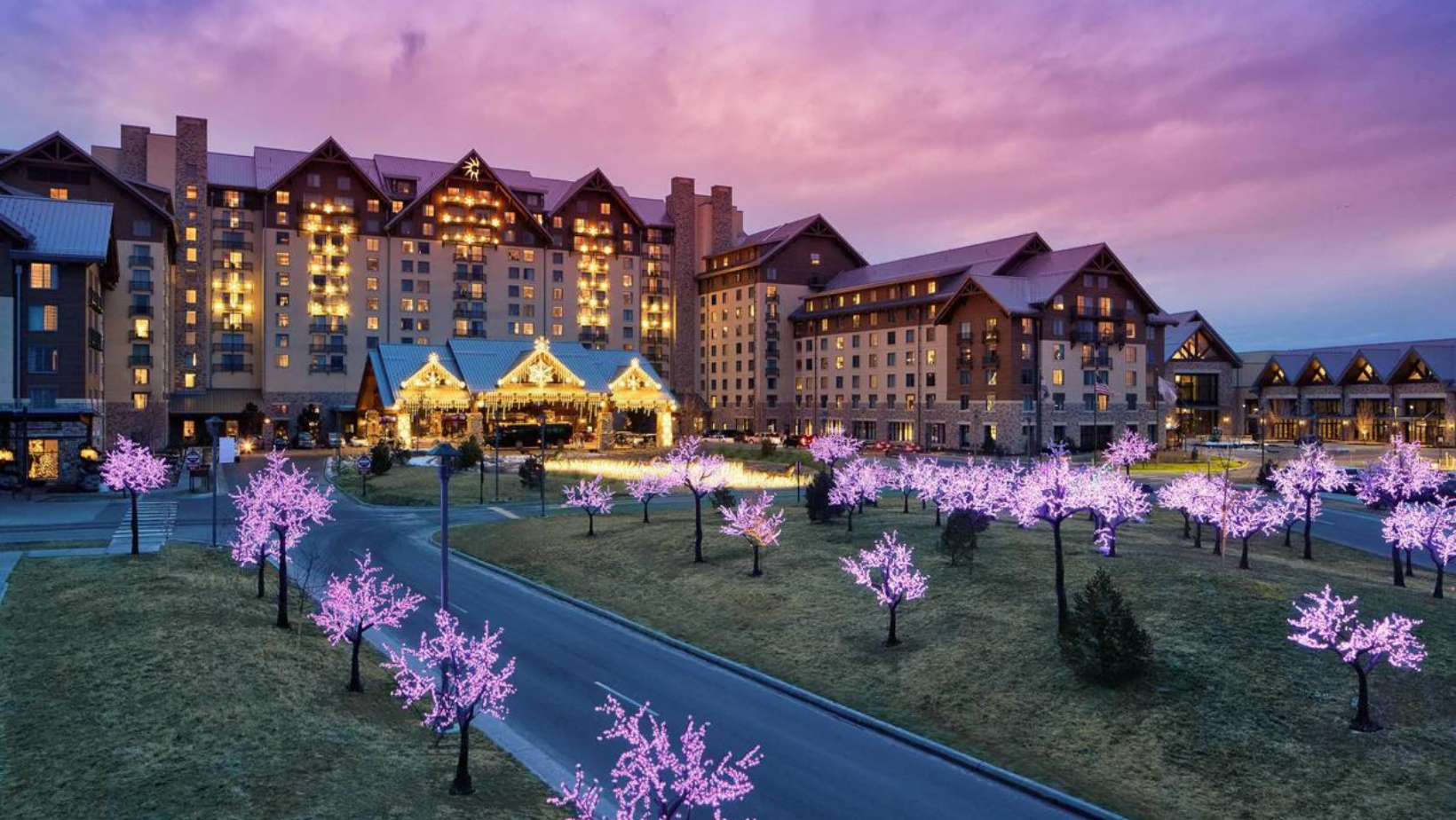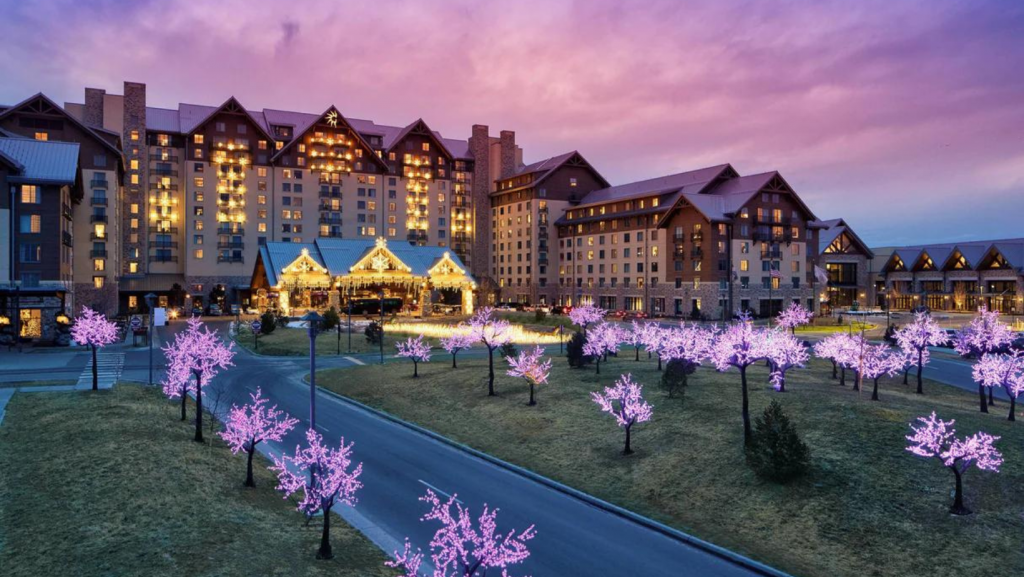 Book your room for Potato Expo 2023
We are pleased to partner with the Gaylord Rockies Resort & Convention Center as our host for Potato Expo 2023. A room block as been reserved for our group at special rates.
Sign Up for Potato Expo Updates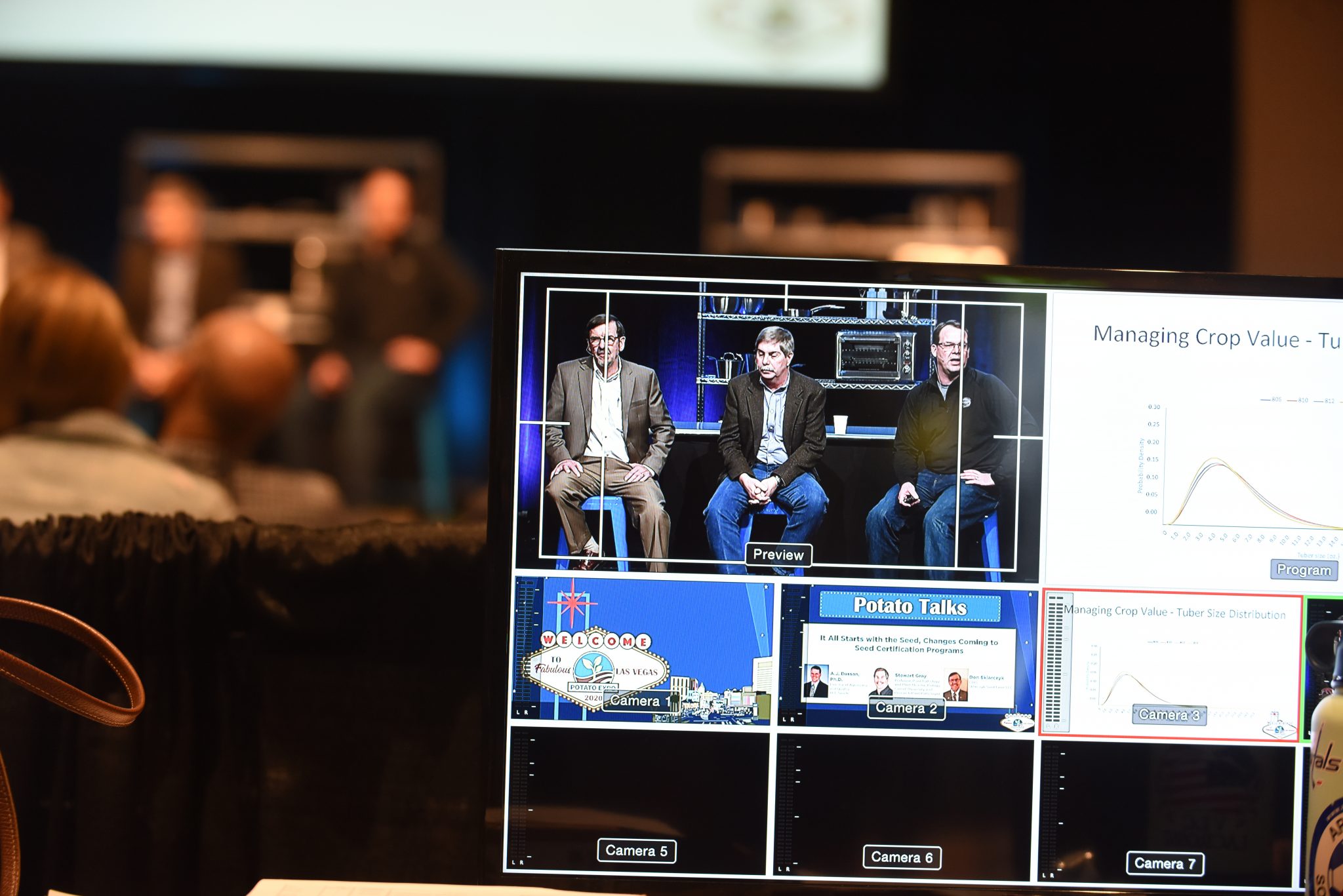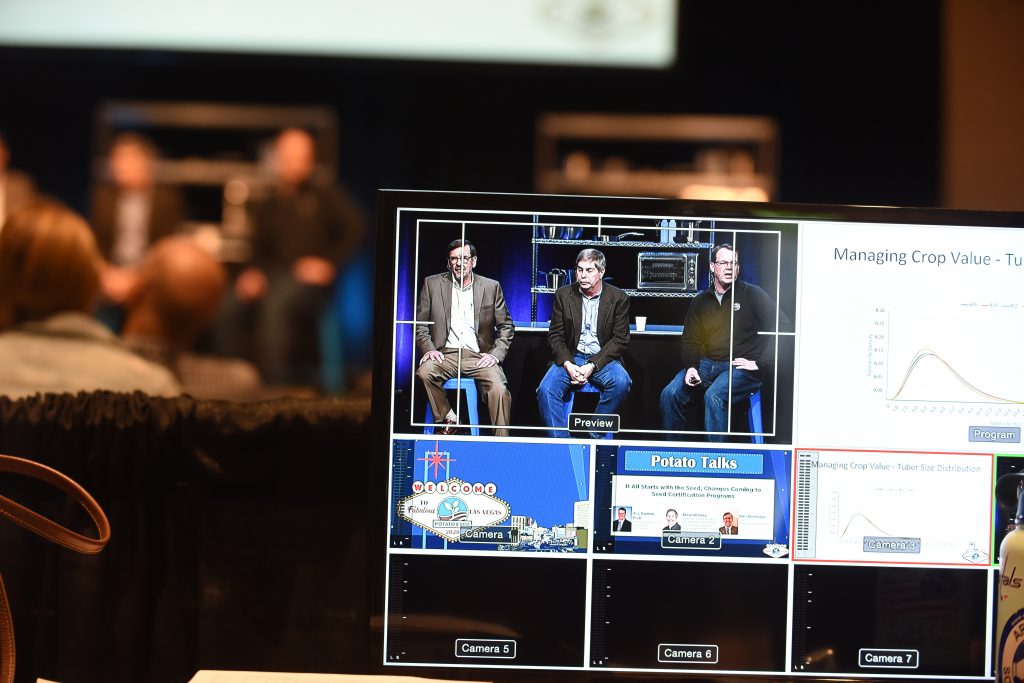 Potato Expo Social Media Feed
Twitter
Facebook
Instagram
This error message is only visible to WordPress admins
HTTP Error. Unable to connect to the Instagram API. Feed will not update.