Working to ensure the accurate facts about potato nutrition are heard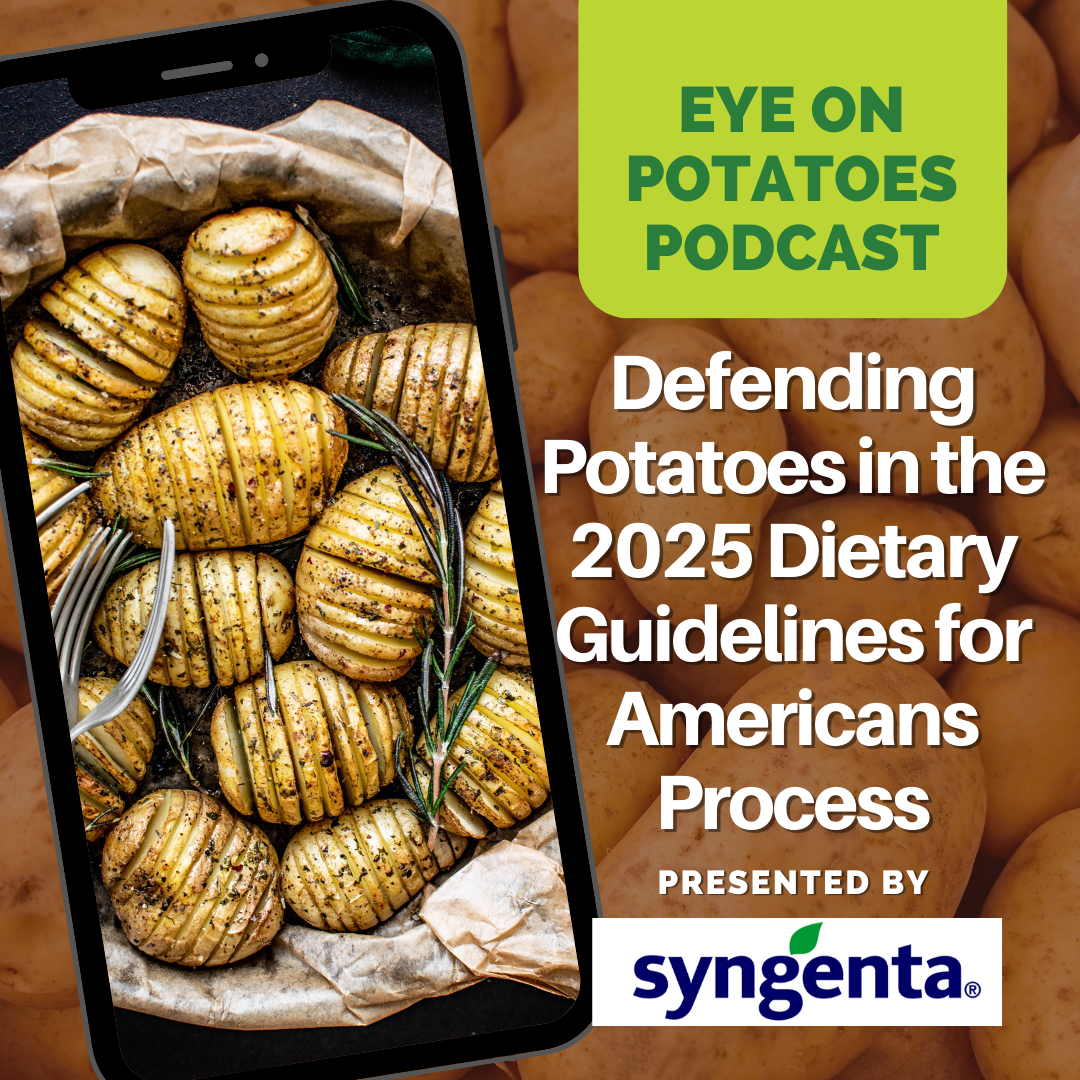 ---
This week we chatted about the formulation of the 2025 Dietary Guidelines for Americans (DGA) and how the U.S. potato industry is working to ensure that the accurate facts about potato nutrition are heard by those creating the guidelines.
We were joined by NPC CEO Kam Quarles who submitted testimony to the Dietary Guidelines Advisory Committee, which is charged with reviewing the current body of nutrition science and developing a scientific report for HHS and USDA to consider as it writes the 2025 DGAs.

We were also joined by Beth Johnson, who has spent over 25 years as a food policy expert, both inside and outside of government, including at the Food and Drug Administration, U.S. Department of Agriculture, Senate Agriculture Committee, and the National Restaurant Association. While at USDA, she helped lead the department's work in creating the 2005 Dietary Guidelines for Americans. She's the Founder and Principal of Food Directions, which helps organizations and companies operating in a global food policy environment. She and her team at Food Directions have been working closely with NPC to tell the positive potato story.
Download and subscribe to the Eye on Potatoes podcast on Apple Podcasts, Spotify, Google Podcasts, or search for "eye on potatoes" wherever you listen to podcasts.

This podcast is possible thanks to our presenting sponsor, Syngenta. Delivering solutions to help producers face the potato industry's complex challenges, Syngenta provides growers with unmatched field expertise along with an array of effective products. Explore syngenta-us.com/spud-doctor to discover solutions for your potato-growing obstacles.