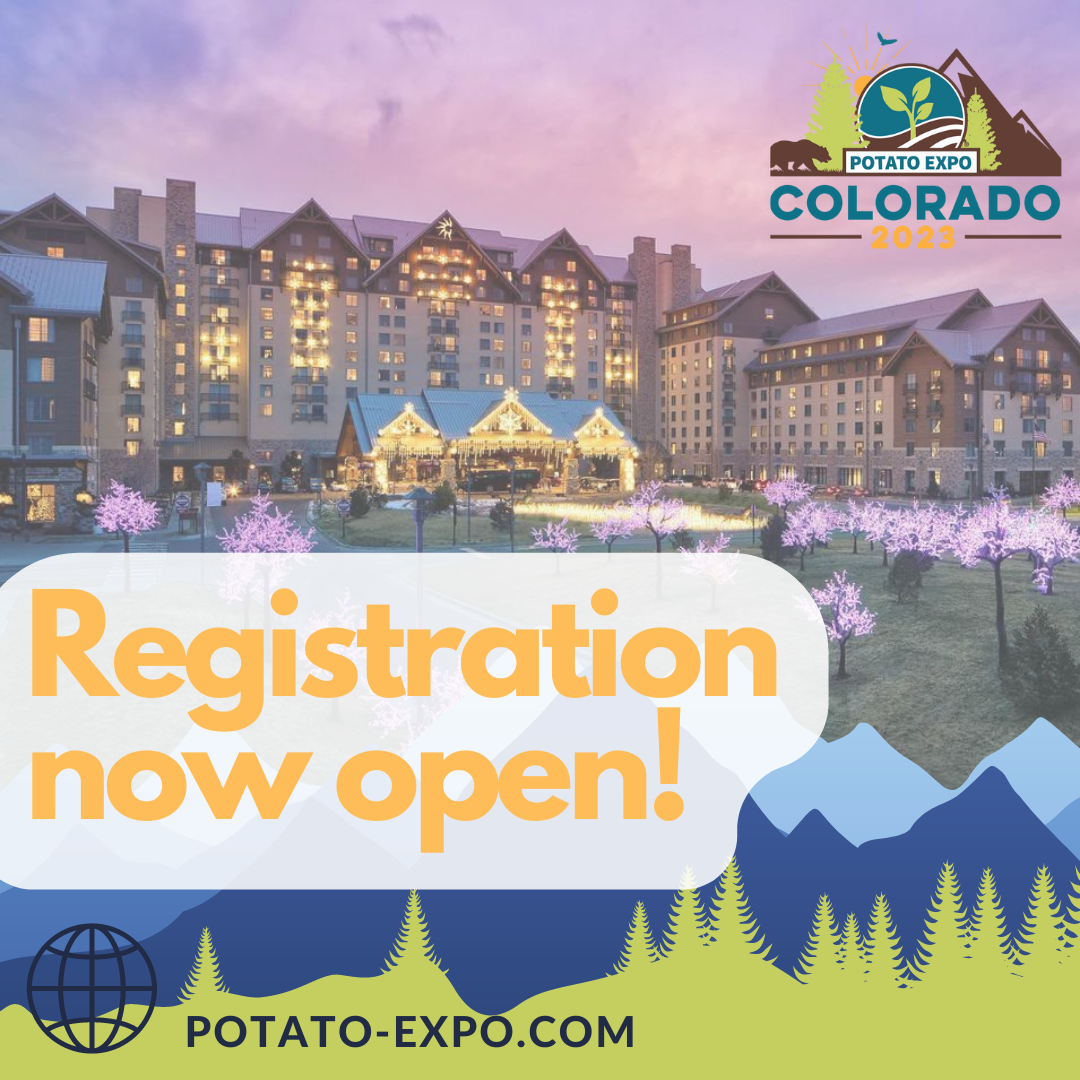 ---
Early-bird registration for attendees and exhibitors opened on Thursday, September 15, for the can't-miss event that will kick off your new year.
Over the 15 years since the National Potato Council started the now internationally renowned event, Potato Expo has become the largest conference and trade show for the potato industry held in North America. In January, Potato Expo 2023 will once again bring together growers, suppliers, industry experts, and value chain partners from around the world for two days of learning, business development, and networking.
In addition to the 100,000-square foot trade show, the Expo Hall will host a stage for "Potato Talks," a center of activity featuring engaging discussions and entertainment all focused on the latest innovations in potatoes and potato production. As always, the 2023 event include numerous networking opportunities, such as the Kick-Off Reception with a live auction to benefit the Potato Leadership, Education and Advancement Foundation (Potato LEAF), daily Beer Gardens, and an Après ski village-themed closing party. Attendees will also have space to meet and do business in five Meet-Up Lounges and two Coffee Bars, and in the restaurants, sports bar, and meeting spaces located throughout the Gaylord Rockies Resort.
Potato Expo serves as a forum to foster collaboration between national and state potato associations, as well as the rest of the industry. Potatoes USA, United Potato Growers of America, Potato Sustainability Alliance, and others meet each year prior to the kickoff to Potato Expo to organize and plan for the new year. The full schedule can be found at nationalpotatocouncil.org/potato-expo/schedule.
Visit the Expo website at potato-expo.com to register, book lodging at the Gaylord Rockies Resort, and access further important information about the event. We can't wait to see you all in January!