Sign-ups start May 26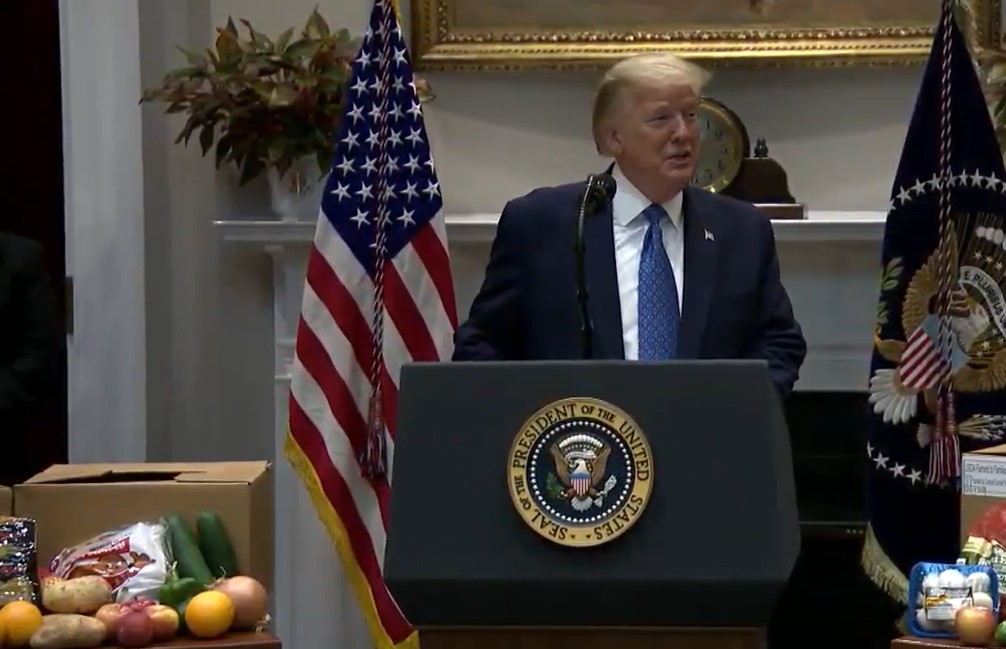 ---
President Trump held a press event at the White House Tuesday to announce the details of the Coronavirus Food Assistance Program (CFAP), which will provide up to $16 billion in direct payments to U.S. farmers and ranchers impacted by the coronavirus pandemic.
"Given the scope of this crisis, we knew the initial funding would be insufficient to meet the need of family farms. Based upon the limited resources announced under this direct payment program, the potato industry is strongly urging Congress to act rapidly to provide more resources and flexibility to fill this huge gap and maintain producers' livelihoods," said NPC CEO Kam Quarles.
The potato industry has advocated for two distinct programs to provide relief to family farms impacted by this crisis. First, it has called for USDA to step in to buy significant amounts of oversupplied potatoes and potato products. Without these purchases, family farms will be impacted into the fall of 2021. Second, the industry has called for providing meaningful direct payment relief to growers who cannot fully benefit from surplus commodity purchases.
"Over the past two months, the U.S. potato industry has urged USDA to move quickly to help clear product out of the supply chain and support family farmers with direct support," said NPC President Britt Raybould. "With 60 percent of all potatoes grown in the United States destined for food service customers, the nationwide closure of restaurants, bars, schools, and entertainment venues dried up the potato supply chain. The resulting oversupply of 1.5 billion pounds of potatoes could fill the U.S. Capitol 14 times over."
For specialty crop producers, including potato growers, the total direct payments will be based on three criteria:
The volume of production sold between January 15 and April 15, 2020;
The volume of production shipped, but unpaid; and
The number of acres for which harvested production did not leave the farm or mature product destroyed or not harvested during that same time period, and which have not and will not be sold.
According to USDA, the program includes a payment limitation of $250,000 per person or entity for all commodities combined. Applicants who are corporations, limited liability companies or limited partnerships may qualify for additional payment limits where members actively provide personal labor or personal management for the farming operation. Producers will also have to certify they meet the Adjusted Gross Income limitation of $900,000 unless at least 75 percent or more of their income is derived from farming, ranching or forestry-related activities. Producers must also be in compliance with Highly Erodible Land and Wetland Conservation provisions.
Producers can apply for assistance beginning on May 26 through August 28, 2020, through local Farm Service Agency offices. Additional information and application forms can be found at farmers.gov/cfap. Producers will receive 80 percent of their maximum total payment upon approval of the application. The remaining portion of the payment, not to exceed the payment limit, will be paid at a later date as funds remain available.