Event underscores administration's goal to enhance U.S. agriculture's global competitiveness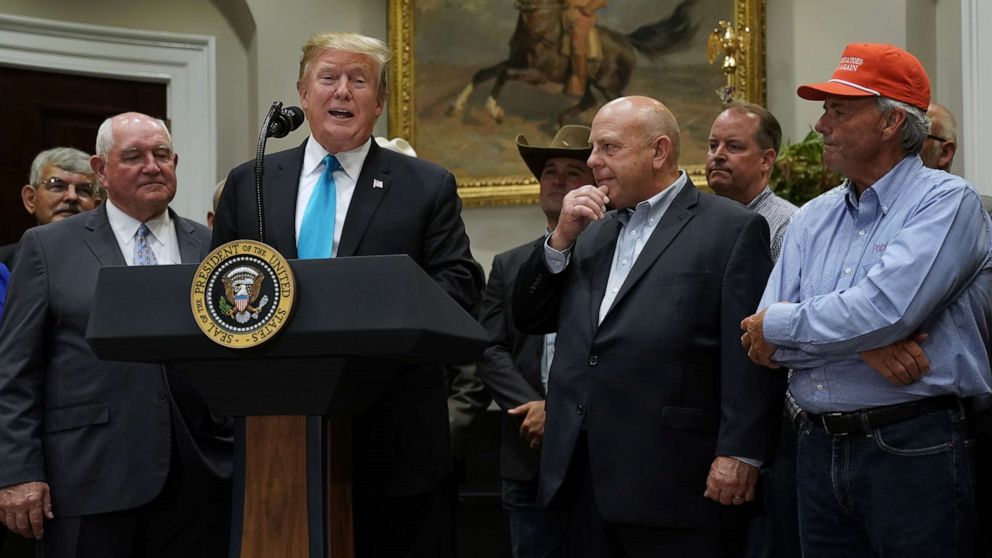 ---
WASHINGTON, D.C. – Today, the U.S. potato industry was represented by Dan Moss at an agricultural trade event at the White House with President Trump. Moss is a potato grower based in Rupert, Idaho, and former President of the National Potato Council (NPC).
"It was an honor to be included in this event at the White House," Moss said. "The success of the potato industry heavily relies on trade and foreign market access. We appreciate the Trump Administration's long-term desire to enhance U.S. agriculture's global competitiveness and to mitigate the short-term impact of these negotiations."
Last week, the U.S. potato industry welcomed an agreement lift the Section 232 tariffs. On Monday, Mexico responded by removing their 20 percent retaliatory tariff on fries. The industry will be shipping again duty-free to its third largest fry export market.
With this issue resolved, the U.S. potato industry strongly urges Congress to pass the US-Mexico-Canada trade agreement immediately.
With $95 million in U.S. potato imports, China is the sixth largest export market for U.S. potato products. As negotiations between the U.S. and China continue, NPC is hopeful in expanding the market substantially once an agreement is reached between the two countries.
"Should the U.S. potato industry gain workable access for both fresh and chip potatoes, China would vault into one of our largest export markets," said Kam Quarles, NPC CEO.
As negotiations between the United States and China continue, the U.S. potato industry appreciates this additional support offered to agriculture. The mitigation package includes direct payments, export promotion and surplus commodity purchases. The trade promotion support is expected to be used by the U.S. potato industry to expand our exports to emerging markets.
The National Potato Council represents the interests of U.S. potato growers on federal legislative, regulatory, environmental and trade issues. The value of U.S. potato production is over $3.7 billion annually and supports hundreds of thousands of jobs both directly and indirectly.
###