Foundation announces virtual Institute Alumni Summit, July 13-15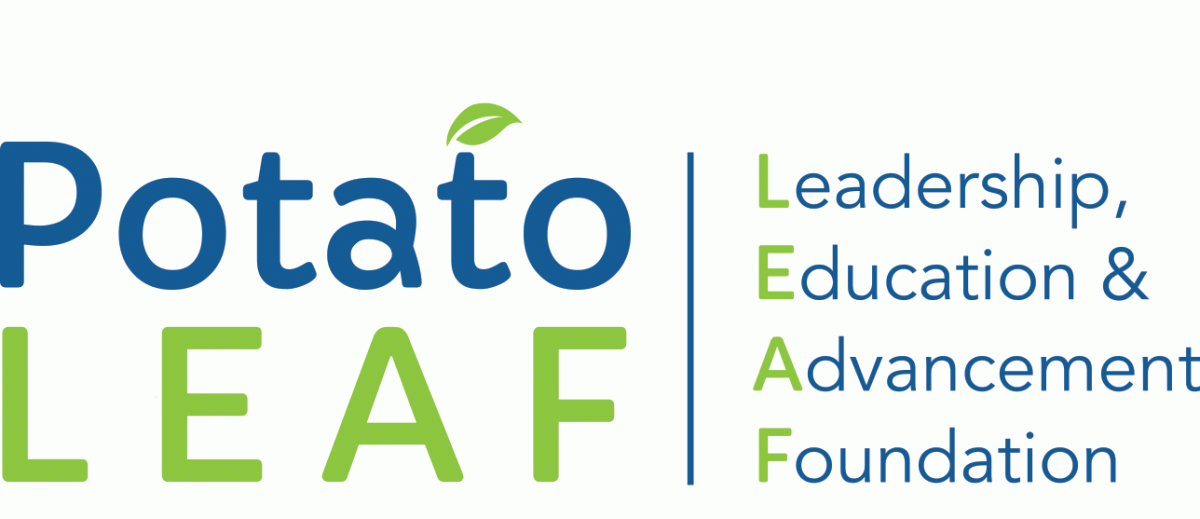 ---
WASHINGTON – The Potato Leadership, Education, and Advancement Foundation (Potato LEAF) today announced it has achieved its inaugural fundraising goal of $2 million for 2020. Launched at Potato Expo 2020 in Las Vegas, Potato LEAF was created to provide tools, training, and support necessary to develop growers and industry members as leaders.
"We challenged the industry with an ambitious goal, and we couldn't be more appreciative of the response, particularly during an incredibly uncertain year," said Potato LEAF Board Member Gregg Halverson. "We want to thank the growers, businesses, allied partners, and state and national potato organizations who stepped up to the plate during Potato LEAF's first year. The solid financial foundation provided by these Founders Society members will ensure Potato LEAF will be able to meet its mission for years to come."
The Potato LEAF Founders Society, created to acknowledge the inaugural contributors to the foundation, recognizes individuals and businesses making pledges and contributions of $10,000 or more. The Potato LEAF Board of Directors has extended the opportunity to become a member of the Founders Society. Pledges can now be made through Dec. 31, 2021, with fulfillment by Dec. 31, 2023. A full list of Founders Society members can be found here.
Potato LEAF also announced the creation of a new program designed to support graduates of its Potato Industry Leadership Institute. The Institute Alumni Summit, open to past graduates of the Institute, will take place virtually, July 13-15, 2021. Over the three days, the Summit will provide alumni with engaging training sessions designed with tips attendees can use immediately to improve their leadership skills.
July 13: Refining Your Leadership Skills
July 14: Refining Your Conflict Management
July 15: Boosting the Team's Morale
"We've always seen the need for a continuing education program like the Institute Alumni Summit, and the creation of the Potato LEAF provided the platform to turn that vision into a reality," said Dan Moss, Potato LEAF Board Member. "Through the Institute Alumni Summit, we look forward to further investing in the emerging leaders within the U.S. potato industry." 
Registration information will be made available in early 2021. The sessions will be taught by leadership training experts Eric Herdman and Laurie Richards.
Eric Herdman is an accomplished motivator and facilitator. His audiences respond to his approaches to increase productivity, upgrade performance, strategically position business, and get more from their teams. He works with individuals, small business professionals, association leaders, and Fortune 100 companies to help them lead themselves and others to achieve results.
A frequent contributor to the Leadership Institute, Laurie Richards has worked with thousands of farmers, executives, sales and marketing professionals, technical experts, and other leaders helping them effectively tell their stories and improve communication at every level.
Potato LEAF is conducting to live activities at their virtual Expo Hall booth during Potato Expo 2021.
Tuesday, Jan. 5, 10:30 a.m. PT – Achieving Success at a Virtual Event
All Potato Expo 2021 attendees are encouraged to attend to learn some quick tips on making the most of their virtual Potato Expo experience. Hosted by leadership training expert Laurie Richards, the event will help attendees build their approach to Potato Expo based on their individual personalities.
Wednesday, Jan. 6, 10:30 a.m. PT – Potato Industry Leadership Institute Alumni Meet-Up
Graduates of the Leadership Institute are invited to come together and share their experiences of implementing what they learned through their participation in the leadership program. Representatives of the Potato LEAF organization will also be on hand to announce some future opportunities for alumni to build on their Leadership Institute experience.
###
Potato LEAF is a 501(c)3 organization launched in January 2020 designed to provide tools, training, and support necessary to develop growers and industry members as leaders. In 2020, the Foundation earned the GuideStar Silver Seal of Transparency. To learn more, visit pleaf.org. Follow Potato LEAF on Facebook and Twitter.