Joint industry effort led to increased payments after government-mandated shutdowns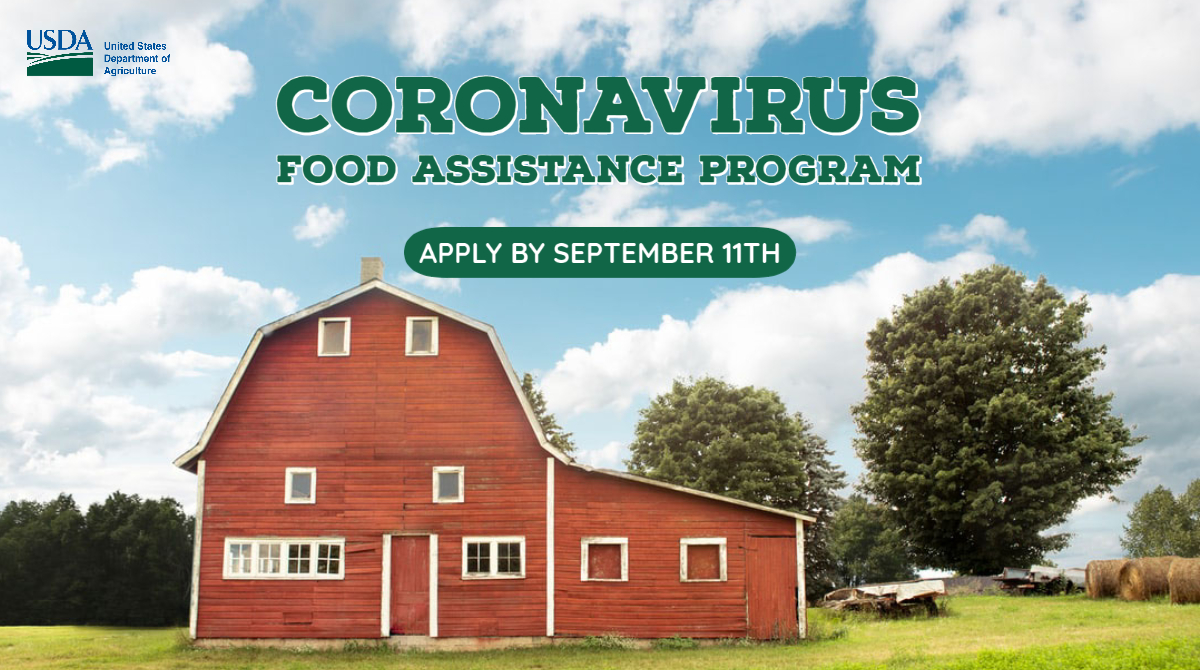 ---
WASHINGTON, D.C. – The National Potato Council released the following statement Thursday after an announcement by USDA that it is issuing revised payment rates for the Coronavirus Food Assistance Program (CFAP), which previously prevented potato growers from receiving equitable access to relief funds:
"The potato industry appreciates the rapid work of USDA in considering these changes and making potatoes eligible for all three categories of payments. We believe the economic justification submitted by the industry strongly supports the meaningful inclusion of potatoes in this relief program, given the devastation faced by the industry due to the government-mandated food service shutdown," said Britt Raybould, NPC President
"Looking forward, we want to work with USDA to ensure that all injured potato growers have an equal opportunity to apply and seek relief. Our industry continues to believe that our recommendations of making all potatoes equally eligible and with a meaningful payment level of at least $0.04 per pound is a simple, balanced approach that ensures relief flows to growers who need support," said Ms. Raybould
"We appreciate USDA taking this additional step toward relief for our industry. NPC thanks individual state associations representing the potato industry, along with Members of Congress representing impacted states and districts, in providing data and support for increased relief. This was an excellent example of a collaborative team-approach that was demanded by a crisis of this magnitude," said Kam Quarles, NPC Chief Executive Officer.
In USDA's original rule published in the Federal Register on May 21, 2020, the department did not provide relief to potato growers in Category 1, provided $0.04/lb in Category 2, and $0.01/lb in Category 1. In the revised rule, which will be published in the Federal Register tomorrow, the payment schedule will be as follows:
| | | | |
| --- | --- | --- | --- |
| Potatoes fresh – other | $0.01 (Category 1) | $0.04 (Category 2) | $0.01 (Category 3) |
| Potatoes fresh – Russets | $0.07 (Category 1) | $0.09 (Category 2) | $0.02 (Category 3) |
| Potatoes – processing | $0.02 (Category 1) | $0.03 (Category 2) | $0.01 (Category 3) |
| Potatoes – seed | $0.02 (Category 1) | $0.04 (Category 2) | $0.01 (Category 3) |
On June 22, NPC and state potato organizations filed official comments responding to the USDA Notice of Funding Availability (Docket ID: FSA–2020–0004) for the CFAP as it related to adding commodities that were not initially identified by USDA in the CFAP rule and also modifying the payment rates for various categories. In the letter, the groups requested that USDA provide more equitable support for potato growers who are facing a 1.5 billion pound oversupply of fresh potatoes-for-processing and potato products, which are trapped in the supply chain with no likely customers. That letter can be found here.   
The National Potato Council represents the interests of U.S. potato growers on federal legislative, regulatory, environmental and trade issues. The value of U.S. potato production is over $4 billion annually and supports hundreds of thousands of jobs both directly and indirectly.
###